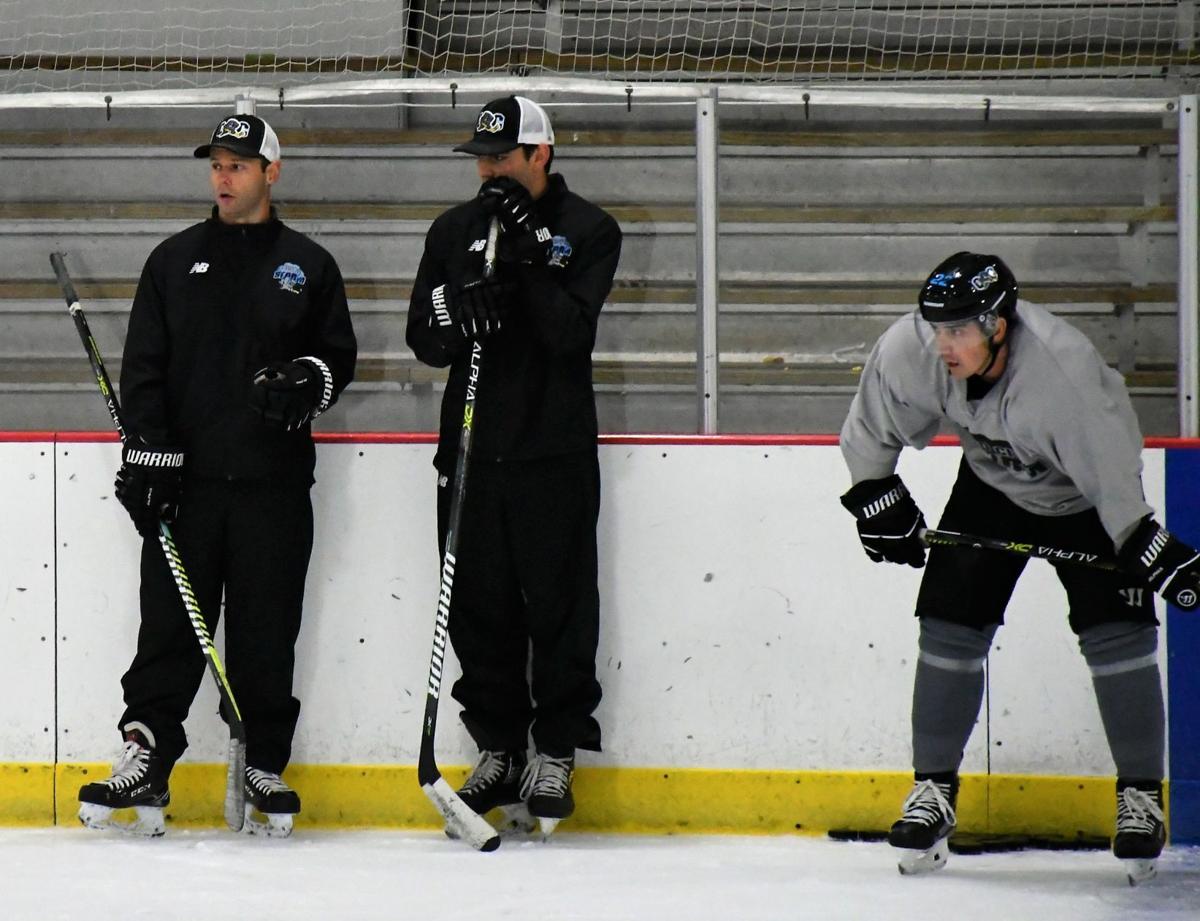 As the Quad City Storm prepare to return to the ice, head coach Dave Pszenyczny faces a tough challenge this year.
Like every head coach and general manager throughout professional hockey, Pszenyczny has the added specter of COVID-19 to manage as he tries to put together a winning roster that could change on a daily basis.
"We just deal with what we have. There's going to be tough times. Every season, a championship team, after you hear the backstory, it's, they always go through adversity, whether it's the beginning, the middle or the end," he said. "It's never an easy road to win a championship and that's what we're here for. I have a firm belief that this year, it's going to be the guys in that dressing room that are going to lead the way."
The SPHL does not have a vaccine mandate. Pszenyczny said if a player tests positive for COVID-19, they are required to self-isolate for nine days, until they have a negative test and display no symptoms.
However, with the possibility that individuals could still test positive after 90 days, there's the chance that a positive test could knock a player out for three months.
That means, any day, the Storm could find themselves without one — if not more — players for an extended period of time.
That means Pszenyczny is going to have to juggle a fluent roster every day, including during camp.
Of the 28 players signed to the Storm's training camp roster, 17 players were present for the first day of camp as some players are waiting for travel restrictions to lift, for higher leagues to make cuts, and other factors that weren't an issue a few years ago.
Pszenyczny knows the roster that takes the ice Friday in the season opener against Evansville could be much different than the one in one month, two months, or even further down the road.
"We might have to play games at some points with 15 skaters, if we can't find bodies," he said. "That's why, what (assistant coach Jake Toporowski) and I have built, we've kind of sat back and said, if we're going to have to go with warriors, and we're going to have to play short, who are our warriors going to be?"
That puts plenty of onus on the players to be responsible. While there's no bubble, they also understand that one bad decision could disrupt their team's trajectory, or that of their own career.
"It's kind of understood, if you're not vaccinated, be smart, and if you're vaccinated, still be smart," forward Marcus Ortiz said. "This is nothing we're going to be able to avoid, but it's something we're going to take in stride. ... Are we looking forward to going out to a brewery and sitting down and having a few beers and sitting down on Sunday? Absolutely, but we're also not absent to the fact of what's going on, so are we going to be in a bunch of heavily crowded, small area places? No. But every guy here is fortunate and happy to be here and playing a game."