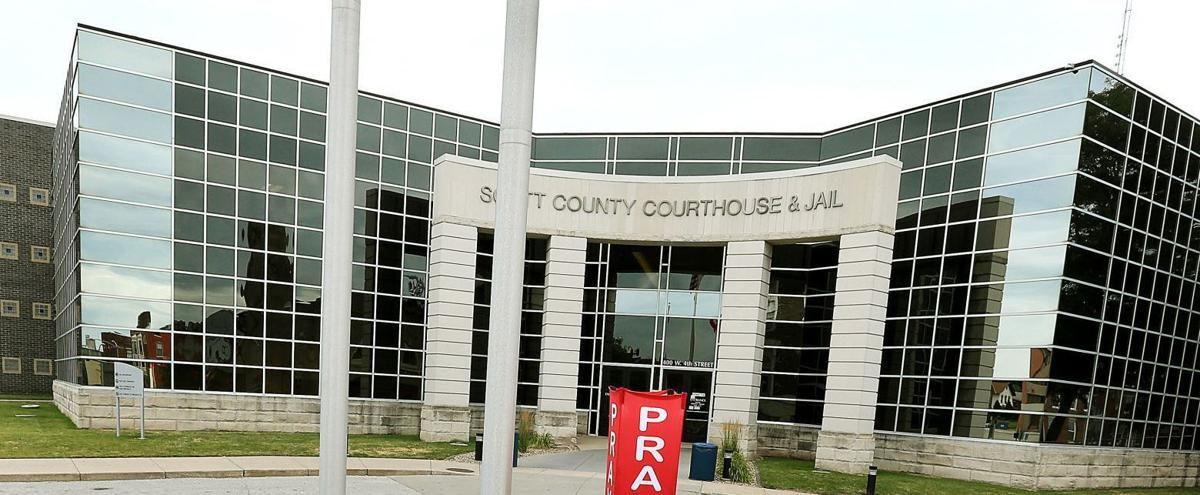 The Scott County Board of Supervisors this week unanimously approved, without discussion, requests to help an understaffed Scott County Attorney's Office struggling to fill open positions.
Supervisors approved a request by County Attorney Mike Walton to change an open position for an assistant county attorney to a senior attorney position to increase the starting salary and attract more applicants. 
Walton told supervisors two assistant attorney positions have been advertised for nearly 60 days, and although the positions require an Iowa license — and experience with Iowa law is preferred — the attorney's office expanded the search nationwide. Even with the expanded search area, there have been only eight candidates, none of whom was an experienced prosecutor and most of whom weren't even trial attorneys, Walton wrote in his request to the Scott County Board of Supervisors on Wednesday, Nov. 17.
Three candidates were interviewed, but none would result in a hire, Walton wrote in his request.
"I did update the board ... the day after this letter, I interviewed a candidate and he is going to start with us," Walton told supervisors. "He is a 2020 graduate of Drake Law School. But, what I am lacking at this point and what the applications are lacking that I've had in the past is experienced trial attorneys. I need a person, really, that can come into the office and pick up a file and try a case a week from Monday."
The lack of experienced candidates has created "a dire situation for the attorneys who are operating under ... a crushing case load," Walton added.
"I hope that if I can raise the level of salary to the senior attorney position that I can attract the type of attorney, hopefully experienced prosecuting attorney or trial attorney, that we desperately need."
According to a June 2020 report from the Vera Causa Group, which was asked by Scott County in December 2019 to investigate the workload of the attorney's office, the county would need to hire 11 more attorneys over the next three years (2020 through 2022) in order to match the staffing levels at other Iowa County Attorney's Offices.
"It is impressive that the office has not had a major catastrophe as a result of being stretched too thin, but such an outcome is inevitable if staffing levels do not change, especially if caseloads continue to rise," the Vera Causa report states.
The county has been working on addressing this and other concerns raised in the report. The two positions were created as a part of that process.
The assistant county attorney positions offer a starting pay of $71,000 to $83,000 per year. Changing one to a senior county attorney position would increase the starting pay by an estimated $16,000 per year, though that difference could vary based on experience of the applicant, Walton said.
"We recently lost a new attorney to Polk County where the salary was $10,000 higher for an entry-level position. I need qualified attorneys to handle the approximately 1,000 open felony cases. The shortage of assistant attorneys and large caseload is creating conditions where I fear the loss of current employees, exasperating an already difficult situation," Walton wrote in his request to the Board of Supervisors.
In addition to upgrading the open attorney position, Supervisors approved a request by Walton to open a new position for a digital evidence specialist, who would take some of the work off the attorneys'and paralegals' plates by providing technical support and helping organize and maintain any digital evidence needed for cases.
"This is in response to the really overwhelming amount of video and digital evidence we're getting on a daily basis," Walton said.
Walton noted the volume of digital evidence ranges from video of issuing a speeding ticket, "and people may want to see that," to over a terabyte of data gathered in the Breasia Terrell murder case.
"I think all of the agencies that I deal with, with the exception of the Iowa (State) Patrol now has body camera video," he said. "They all have squad camera videos. Surveillance video is everywhere. ... It has become a full-time job and it has become a technically very difficult job. The 11 different law enforcement agencies we deal with, for the most part, have different systems that they use."