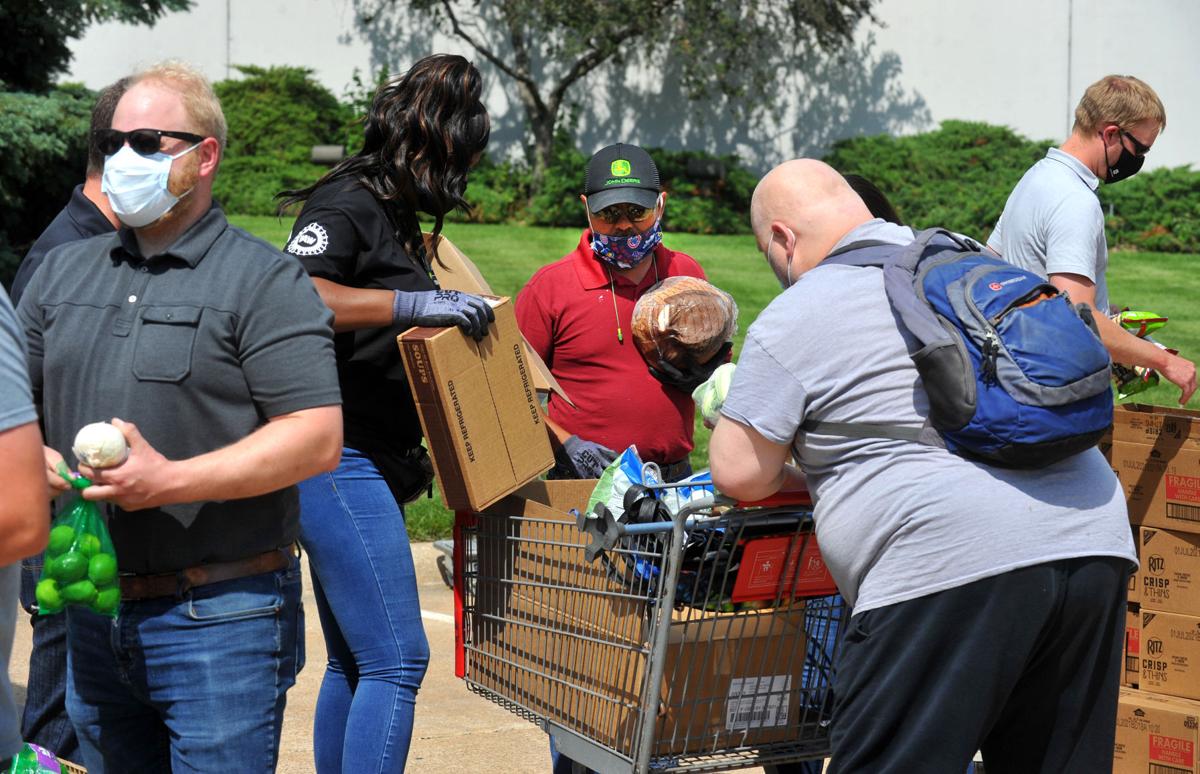 While the winter months are commonly known as the holiday season, many call this time by another name — the season of giving.
One common way people give back is through donations to food banks. While organizations like the River Bend Food Bank and other local nonprofits appreciate all gifts, there are some things they would prefer over others.
A good practice before donating is to check with the food bank before sending food or other items in. Staff should know what stock is lower than it should be, and can point to certain types of goods to bring over.
Some food pantries may take perishable and refrigerated items while others can only take nonperishable goods, so finding out guidelines before donating is helpful. Certain food banks may also take non-food items, like toothpaste and other personal hygiene products.
However, if checking ahead of time isn't possible, there are some things every food bank needs.
One of the best things food banks can receive is money. That way, if they're low on something that people just aren't donating, they can grab it without having to wait. According to the River Bend Food Bank's website, $1 can pay for five meals. 
Beyond monetary donations, some products are scarce in food banks, either due to their nutritional value or lack of popularity in donated stock. 
Here are some commonly needed items at food banks: 
Canned meats, stews, chili, soups, fruits and vegetables. If donating canned goods, see if there are cans with pop-tops in case recipients don't have a can opener. 
Peanut butter
Tuna
Cereal
Boxed milk
Spices, salt and pepper
Baking ingredients, like flour and sugar
Oil
This is not an exhaustive list, and local food banks know best what they need. Here are some items food banks either don't need or can't take:
Expired food. Food banks will not be able to distribute products that have already expired. 
Leftovers. As they're made in a personal kitchen and aren't adequately packaged, the food bank cannot guarantee the food is safe.
Food you wouldn't eat. If unsure about whether to donate a food product, first think about if you'd eat it before sending it off for someone else to eat.